Why Oxford ?
Create your own opportunity in Oxford
Don't wait for the opportunity to come to you, create your own opportunity in Oxford Providing training solutions according to international standards to form a new map for the future of Arab youth

Experience makes the difference
Our training experience extends back to 1999
Our experience in the field of training extends to 1999, during which tens of thousands of trainees graduated,We were keen on our mission to achieve the goals of those who trusted us to help them form a map for their future and create their own opportunity.

Thank you our customers
Oxford International Academy is a brand with a global reputation
Thanks to tens of thousands of our clients, and thanks to our training cadres, Oxford Academy has become a brand with a global reputation, hundreds of trainers and dozens of training institutions have been accredited, and our certificates are now accredited by government and private institutions around the world.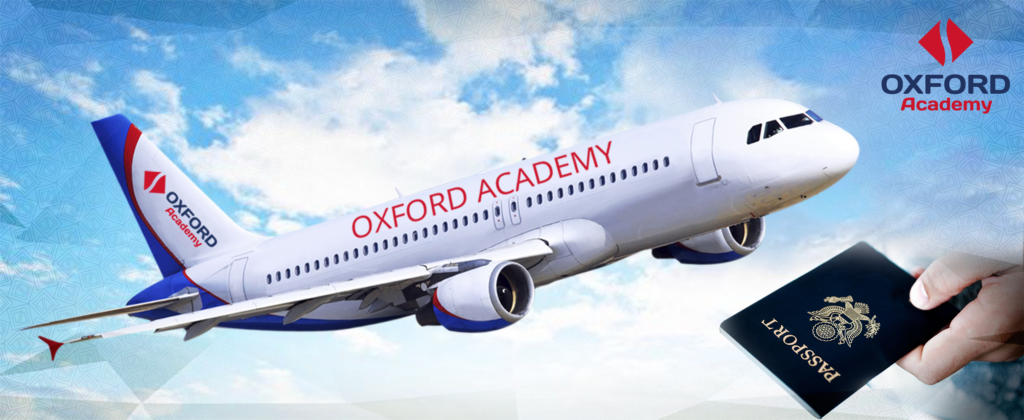 CAQCE-Oxford Accreditation!
All our courses are subject to CAQCE-Oxford international standards
All Oxford institutions, trainers and training packages have international accreditation from CAQCE-Oxford Internationally validated and accredited certificates with CAQCE-Oxford accreditation
We provide comprehensive training services with international accreditation from CAQCE-OXFORD for those wishing to develop their skills in all fields for the purposes of study, work or immigration, in addition to translation services of all kinds to and from the most important languages in the world, services for graduate students and education quality control services, including accreditation of trainers and training institutions teachers and schools.
Don't wait for the opportunity to come to you, create your own opportunity in Oxford
Therefore, we invite you to choose Oxford International Academy because of the many competitive advantages that we provide to our clients
1
Oxford is a training institution with a mission, we are keen to achieve it through values we commit ourselves to, and appreciate our customers who make time, effort and money, and we strive together to achieve the goals they set for themselves, and put their trust in us to help them achieve them
We are proud of our mission and committed to our values
2
Our experience in the field of training, language teaching and translation extends back to 1999, we graduated more than 40,000 students from 1999 until the end of 2020, at an average of 2,000 students annually, and today Oxford Academy has become a brand with a global reputation
We derive our experience from our ancient history
3
Comprehensive training services for those wishing to develop their human, administrative and language skills for the purposes of study, work or migration. The Academy provides translation services of all kinds to and from the most important languages in the world, education quality control services and accreditation of trainers, training institutions, teachers and schools
All the necessary trainers and trainees in one place
4
We offer high quality courses and training programs, with accreditation from the Oxford Center for International Accreditation and Quality Control for International Education, where international standards are set for training content, trainers and the training management system, and accredited certificates are granted locally and internationally.
Quality is one of our most important criteria
5
An interactive educational platform through which we were keen to provide distance education services to our students and to all trainers and training institutions accredited by the Oxford Accreditation and Quality Control Center, and through which we were keen to provide easy communication between the trainees themselves and their trainers
oxford educational platform
interactive learning platform
6
The Oxford training system focuses on providing the trainees with the necessary skills as well as knowledge through the application of mental learning theory and the Oxford Teaching Rule 90/40 developed by M. Nathir Qawasmeh to be compatible with modern mental techniques.
We apply mental learning theory
7
The Oxford International Academy operates with an integrated and flexible institutional quality system. All our clients' data is kept at a high level of confidentiality, which preserves their rights. The presence of the admission and registration system ensures that the trainee achieves the benefit before registration.
Flexibility and Institutionalization
Flexible quality management system
8
We are distinguished by the presence of an online examination center through our educational platform, which provides exams for all accredited courses offered by accredited institutions around the world through certified trainers, so that our students can be granted international certificates accredited and achieved according to international standards
Accredited exam centers around the world
9
Based on social responsibility, the Academy offers many initiatives and training grants, such as the weekly Oxford training workshops, the trainers industry initiative and training courses in the form of full or partial training grants for specific groups
Oxford Initiatives and Scholarships
Social responsibility is a great value
10
We highly value our customers, and one of the most important aspects of our respect for them is our serious endeavor to provide the most efficient trainers, the best training curricula, an advanced quality system, outstanding customer service, grants to our current and former students, and internationally accredited certificates.
Respect and appreciate our customers
Share your success story with us in Oxford
This is an invitation to our students to share with us their success stories and experiences at the Oxford Language Center, and we will publish them on our social media pages.
Rami Qawasmeh talks about his story with Oxford 
Aisar Mahafda talks about his story with Oxford